Entering Min/Max Pricing
When first creating a batch you will have the ability to choose a setting for your batch. These options include not capturing this data, Sending this information to Amazon, or Saving the Min/Max information within InventoryLab.

This option will automatically default to "Do Not Capture" until edited. After that, this option will default to the last choice selected.
If you select to send this information to Amazon, the Min and Max Pricing information will be transmitted to Seller Central once your final feeds have been sent and your batch is complete.
While Listing, you will see the option to enter this Min and Max Price directly below the List Price.
If you change your mind after creating your Batch, you can always click on the three lines next to your Batch name to edit this option.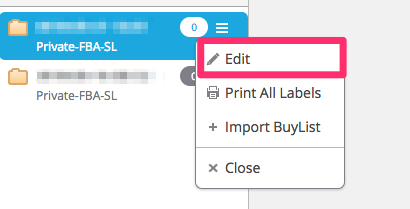 Once your Batch is complete, if you selected to enter this information, you can navigate to List>Closed Batches and change the View to "Pricing Details" in order to see the Min/Max prices entered, or export this information within a Closed Batch file or a BQool Repricing Central file.


This Closed Batch "Pricing Details" view will include the following Details:
ASIN

MSKU

List Price
Cost/Unit
Purchase Date
Min Price
Max Price
Min/Max Auto-Price Rules
You can set up Auto-Price Rules for Min/Max to auto-populate the fields by navigating to Account Name > Settings > Auto Price Rules.
You can also adjust these rules while listing by clicking the Pencils next to the Min/Max pricing fields.
A popup will appear where you can make adjustments to your settings.
For detailed instructions on how to set this up, visit our Auto-Price Rules guide:
00:16 Turn on Min/Max price and learn more about the Send to Amazon or Save to InventoryLab options
01:02 Three ways to enter Minimum and Maximum prices including using the Auto Price Rules
01:34 Turn the Minimum Price and Maximum Price tools off or on while listing products in a batch