You can export an active or saved buy list in Scoutify 2. This emails you a .csv copy of your buy list to use as you'd like. You can reference it, or even Import it to create a batch out of your items!
To export your list, click the paper airplane icon from the buy list screen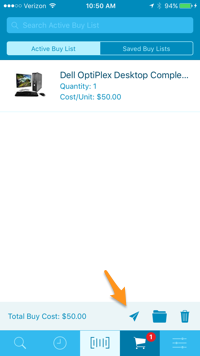 Your email application will open and include an attachment of your buy list
Put in the email address you would like to send your list to
Click Send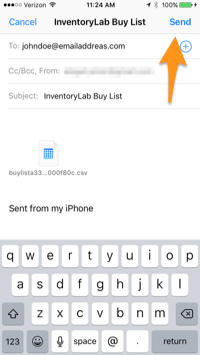 Note: You must have the default Mail application set up on your mobile device for the email feature to work.