Once you find an item that you want to purchase, you will add it, along with the sourcing details, to your Buy List
This list allows you to keep track of what items you purchased, where, and for how much
This list also has the functionality of being able to be imported into Stratify to create your batch!
You have two different types of Buy Lists, the Active Buy List and Saved Buy Lists.
Active Buy List
The first type of Buy List is the Active Buy List.
This is the list that your items are being currently added to when you click the Add button on the Details screen.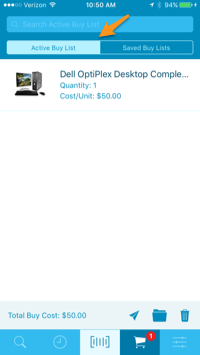 You can only have 1 Active Buy List at a time
From this screen, you can choose to Export the Buy List, make it a Saved Buy List, or delete it.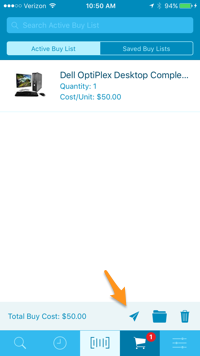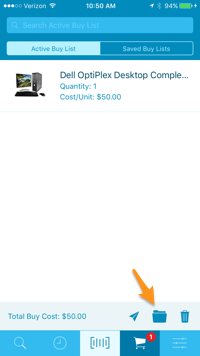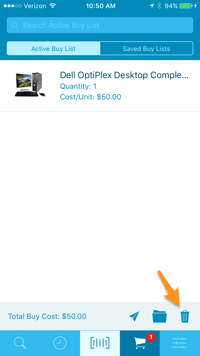 You can delete a single item from your Active Buy List by tapping it and dragging your finger to the left to reveal a button with a Trash Can to Remove it.
Saved Buy Lists
The second type of Buy List is a Saved Buy List. At any point, you can stop adding to a list and save it.
To save, tap on the folder icon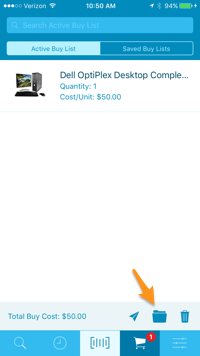 Type in whatever you'd like to name your list. By default, it will be named the date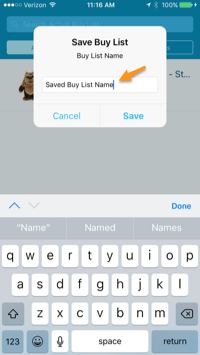 Tap Save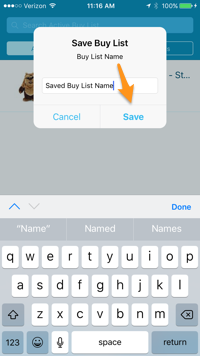 You can access these saved lists by tapping the shopping cart icon from any screen, and tapping the Saved Buy Lists tab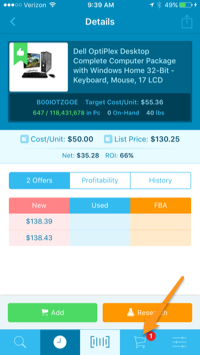 When you tap on the name of the list you'd like to view, you will be taken to the contents of that list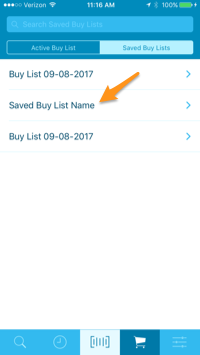 You cannot add to saved buy lists, but you can edit the sourcing data of items in it by tapping on the item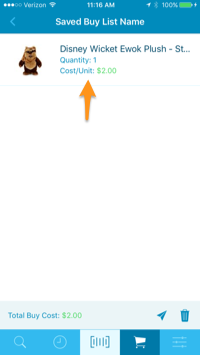 At the bottom of the screen, you will notice that you can see the Total Buy Cost amount for how much you spent on those items in your list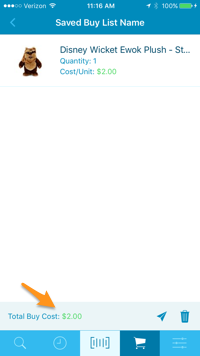 You will also see icons to either export or delete the list