Amazon Restrictions
During the time of category restrictions due to the COVID-19 issue, we have a special indicator to let you know if the item you have scanned is one of the restricted ASINs from Amazon. These are being updated daily, so there are times when you may see a flag on an item that may have been just updated. If you are able to add the item to a batch, it is NO LONGER restricted due to the COVID-19 restrictions. You will still need to ensure that you do not have any other gating restrictions.
Restrictions Button
If you have the feature turned off in Settings, and have signed into your Seller Central account, tapping the Restrictions button will show you what conditions you are allowed to sell the product in as well as what conditions you are restricted from selling it in.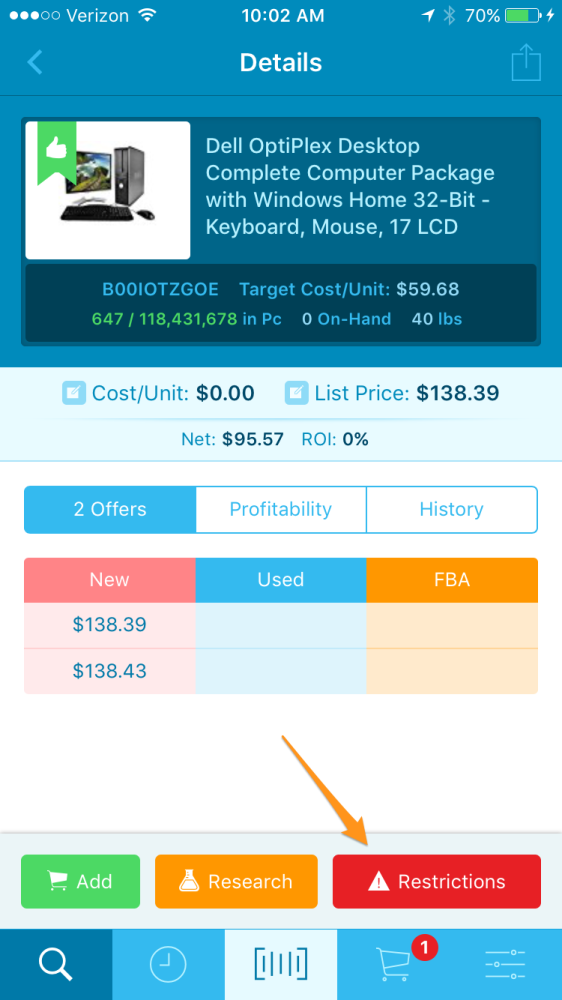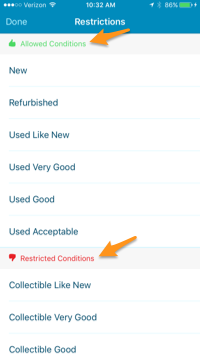 It does take just a moment after you enter the Details screen for this button to appear while Scoutify is collecting the information from Amazon
This information will allow you to avoid listing and shipping items that will inevitably end up stranded inside of your seller account.

*You will see the Restrictions button for a product if you looked the product up again on the Search History screen.