Using the Box Content feature inside of InventoryLab does not require you to include a Packing List in your box to Amazon. However, a list can help in verifying you have all of the correct contents inside your box.
To print a packing list for all boxes in the shipment, once you have finished assigning all of your boxes in InventoryLab, click the "Print Shipment Packing List" button at the bottom right of the screen
From here, you can choose to print a packing list containing the images of your items, or print without images

You can also print a list for just one box by clicking the action icon next to the box name and selecting "Print Box Packing List" from the dropdown menu!
Once you make your choice, your browser's printing functions will take over. You are able to choose which printer to print from, the layout, and if you want the list to print in Color or Black and White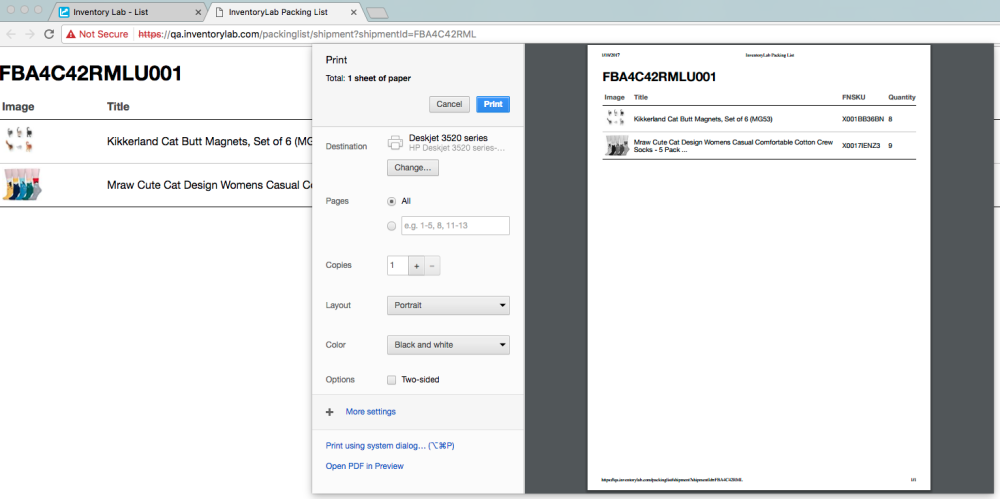 ---
If you forget to print your packing list on this page - no worries! You can print it under Accounting > Inbound Shipping by clicking on the shipment name.