When creating a new batch, you have the option to provide Box Content information in InventoryLab.
By turning this function OFF, you'll need to either communicate the box level contents in Seller Central or agree to the fees that will be assessed by Amazon.
By turning this function ON in InventoryLab, you're able to satisfy Amazon's box level content requirement without ever leaving the app.
Choosing your Default Box Content Setting
Click on your name in the right-hand corner of the InventoryLab Stratify application and choose Settings: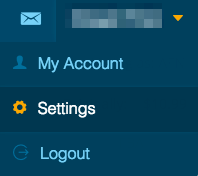 Click on Advanced Settings in the menu that appears on the left-hand side: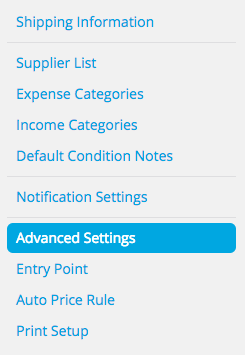 You are able to choose whether you would like your account to default the Box Content Settings to either ON or OFF for your batches. Simply choose the radio button next to your desired default option:

Choosing your Box Content Setting During Batch Creation
When creating a batch, you are still able to change your selected default by using the drop-down options on the Create Batch screen.