We allow 2 free sub accounts/employee accounts to be created with your InventoryLab membership! Many Users choose to create one for the people that List/Source and the other for the people needing access to their Accounting information.
Multiple people can sign into the main account and each Sub Account at the same time
You will be able to select the amount of access you want them to have.
Click on your name in the upper right hand corner and select My Account from the dropdown menu
Click on the Employees option in the list on the left
+ Add Employee button in the upper right-hand corner of the page.
Enter the employee's email address and select which menus you'd like them to have access to. If you prefer they see all menus in your account, select All Tools and click on OK
Available menus:
List

List & Prep
Closed Batches
Amazon Listing Errors

Dashboard
Settings
Accounting

FBA Sales
Merchant Sales
Refunds
Reimbursements
Other Income
Inbound Shipping
Mileage
Other Expenses
Disposition Management

Scout
Scoutify
Inventory

FBA
Merchant
Unlisted Inventory

Reports

Supplier Profitability
Category Profitability
SKU Profitability
ASIN Profitability
Inventory valuation
Velocity Report
Removals & Disposals
Sales Tax Report
Profit & Loss
This will generate an activation link to the email address provided on step 2.
The employee needs to follow the link to activate the sub-account.
In the activation process, they will set up their password, name etc.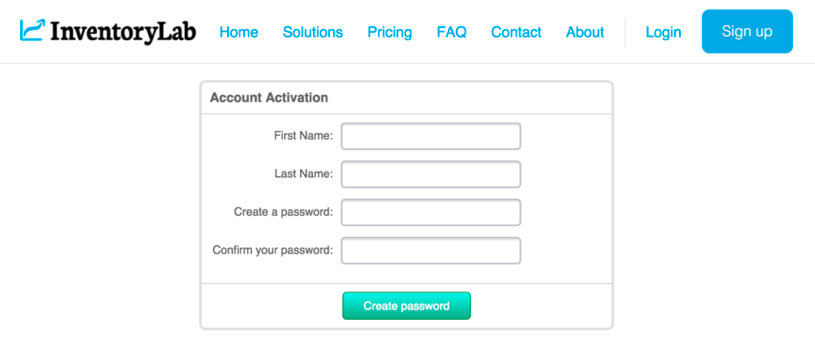 Once these steps have been completed, the sub user will immediately have access and will be able to log into the account.
You may also edit/delete the sub-account should you need to do so.