This alert means Amazon has indicated they have received more of the item than you have accounted for in InventoryLab.
There are a number of reasons why this may happen. Often, it is the result of receiving errors on Amazon's end or the items being listed directly through Seller Central instead of InventoryLab.
By default, when these items sell, they will take on the data (Buy Cost, Supplier, Purchase Date) of the most recent Sub MSKU created.
To properly account for these items and avoid any errors with the First In, First Out accounting method used, we recommend manually creating a Sub MSKU for them rather than use the default information.
Creating Sub MSKUs using the Total Quantity Remaining

Click on the Add Sub MSKU button

Type in the 4 required pieces of information and click the Add button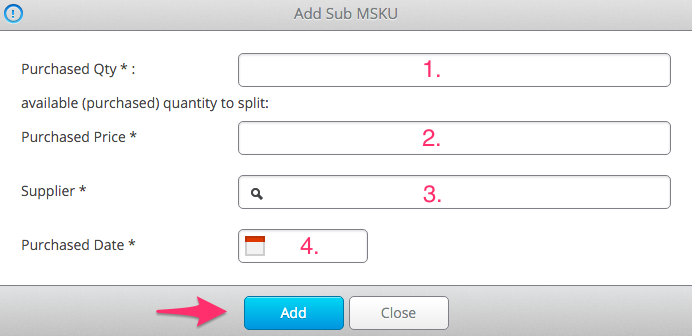 Your MSKU will then be split into Sub MSKUs as shown in this example. Each Sub MSKU will be a new Sort Sequence number.
Detailed information on what Sub MSKUs are and step-by-step instructions on how to create/manage them is available on this page of our User's Guide for your reference. Or if you prefer, this short video has details on the sub MSKU process as well!