InventoryLab accesses your Amazon reports in order to import all of your data into our application. Every time a report is made available, Amazon reports this to you through their email notification system. If you want to stop receiving the emails, follow the directions below:

1. Login to your Seller Central and click on Settings, then select "Notification Preferences" from the drop-down menu.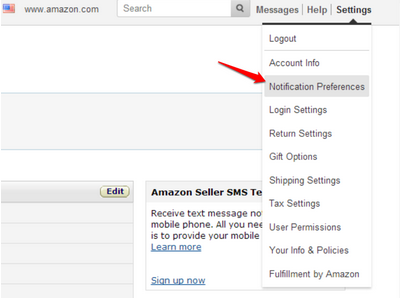 2. Scroll down to the Reports section and click Edit in the top right-hand corner.
3. Remove the check box for:
Open Listings Report
Order Fulfillment Report
Sold Listings Report
Cancelled Listings Report
NOTE: This will turn off these options.
Now you should stop getting those pesky emails. This is something Amazon did as a default, and since we have to run reports for our application to work, it will automatically default to send you emails. Turning these off should take care of the issue.