Typically, when you provide your box-level content through Stratify, the box name on the 2nd page of your shipping labels should correspond to the name of your box in Stratify: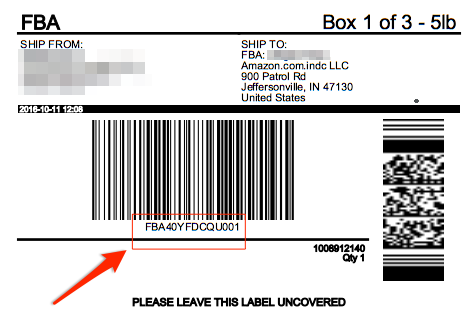 However, a known issue on Amazon's end with the Send to Amazon workflow sometimes causes the box names on the shipping labels not to match what was entered in Stratify.  They are aware of this issue, and we are hoping they work to correct it in the future.

In the meantime, as long as you are labeling the boxes correctly based on the contents and box weight/dimensions (instead of by the box names) you should be able to proceed without any issues.
For example, if one of your boxes weighs 20 lbs, you'll want to make sure that the label attached reflects this weight of 20 lbs, even if the box name is incorrect.  When Amazon checks in these boxes, they do not take into account the actual box names, so there should not be issues when the shipment is received.
To help match up the shipping labels to the boxes, you can check the contents and weight/dimensions of the boxes in Send to Amazon by clicking View or edit contents in Step 3.
This will open a window showing the box names, items in each box, and the weight/dimensions of the boxes.  You can also save a .CSV file with this information by clicking the option to print a pack list.
In Stratify, you can reference the contents of the boxes by checking the packing lists.
Please keep in mind that the box names here may not match the box names in Seller Central.  This is just a way to help confirm what items were packed together.
If you have boxes that weigh the same but don't have the same items assigned to them, check out this quick tip!